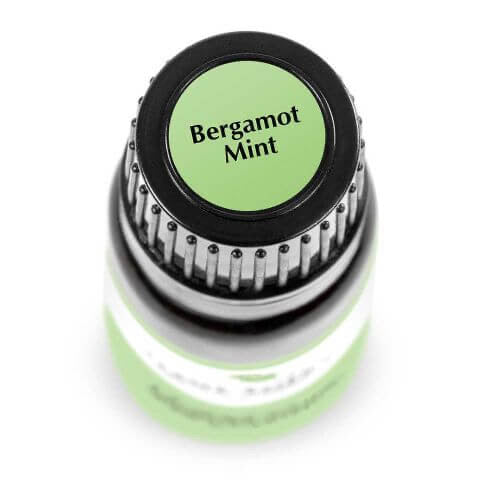 Plant Therapy, Bergamot Mint
Unavailable
Simply Eden Bath & Body
Bergamot Mint Essential Oil's refreshing soft, minty scent supports healthy emotional balance, calms the mind, and helps renew the spirit. The scent of Bergamot Mint Essential Oil can help provide the boost you need to feel awake and ready to go. This essential oil is a great addition to natural beauty and bath products and it may be helpful during turbulent times during a woman's menstrual cycle. The main constituents of Bergamot Mint Essential Oil are Linalool and Linalyl Acetate, which are well-known for their uplifting and calming properties. The chemical makeup of Bergamot Mint crosses between Lavender and Bergamot, with a hint of mint at the end. This essential oil is safer than other mint oils. And due to its high Linalool content, Bergamot Mint Essential Oil can promote calm and relaxation without being sedating. This oil may also help with body discomfort, occasional digestive upset, and help support a healthy immune system. When musty or unpleasant smells abound, Bergamot Mint can offer a refreshing, clean scent to diffuse.
Order and Shipping Confirmation
You will receive an email confirmation once your order has been successfully placed–it will include your order number and shipping method. Please make sure your shipping address is correct as we are unable to redirect goods once they are on route to you. Orders can take up to 2 business days to be processed and shipped. Once your order is prepared for shipment you will receive a shipping confirmation email with your tracking information. Please note that monogrammed items take up to four weeks to ship, no matter what shipment type is chosen. Please also note that in some cases, your order may arrive in multiple shipments (i.e., in the case of pre-order, backorder, and monogrammed/personalized items).
Where We Ship
We currently ship to U.S. addresses including Alaska, Hawaii and U.S. Territories. We do not ship to PO Boxes/APO/FPO addresses. We now ship to Canada, the United Kingdom, France, Germany and Italy and we are working on expanding to other countries soon. Please note, not all items can ship to all countries. Non-US shipping eligibility is indicated on the item detail page. Thank you so much for your patience as we expand our international presence.