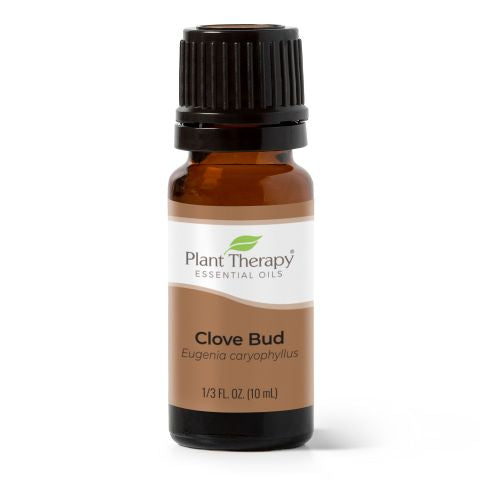 Plant Therapy, Clove Bud
In stock
Plant Therapy
Tag:
Clove,
essential oil,
Plant Therapy,
Toothache
Steam distilled from the dried flower buds of the Clove plant to produce a 100% pure essential oil with absolutely no additives or fillers. Clove Bud essential oil has a warm, spicy scent that smells just like cloves. This is a powerful cleaning agent and can be added to your favorite household cleaning products or blended to create a DIY cleaning product. It supports a healthy immune system, can be used to relieve occasional toothaches on adults, and massaged over aching joints from aging or normal wear and tear. Clove Bud is powerful in any form so we recommend a maximum dilution of 0.5% for topical applications. This wonderful, familiar aroma can be added to diffuser blends to create a scent that brings the holidays indoors.
Order and Shipping Confirmation
You will receive an email confirmation once your order has been successfully placed–it will include your order number and shipping method. Please make sure your shipping address is correct as we are unable to redirect goods once they are on route to you. Orders can take up to 2 business days to be processed and shipped. Once your order is prepared for shipment you will receive a shipping confirmation email with your tracking information. Please note that monogrammed items take up to four weeks to ship, no matter what shipment type is chosen. Please also note that in some cases, your order may arrive in multiple shipments (i.e., in the case of pre-order, backorder, and monogrammed/personalized items).
Where We Ship
We currently ship to U.S. addresses including Alaska, Hawaii and U.S. Territories. We do not ship to PO Boxes/APO/FPO addresses. We now ship to Canada, the United Kingdom, France, Germany and Italy and we are working on expanding to other countries soon. Please note, not all items can ship to all countries. Non-US shipping eligibility is indicated on the item detail page. Thank you so much for your patience as we expand our international presence.