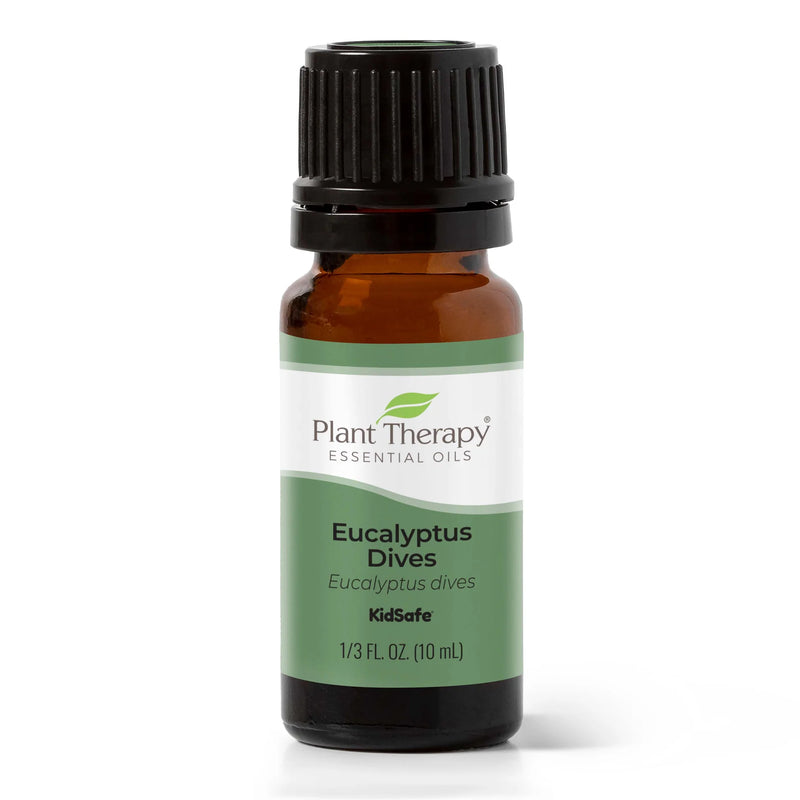 Plant Therapy, Eucalyptus Dives
Unavailable
Simply Eden Bath & Body
Originating in Australia, this steam-distilled oil comes from the leaves and twigs of the Peppermint Gum Tree. Eucalyptus Dives has a strong herbaceous, woody, minty scent that is stimulating and uplifting. Eucalyptus Dives is a wonderful essential oil with incredible therapeutic properties. Use Eucalyptus Dives to help stop sniffles and clear up congestion. The refreshing properties of Eucalyptus Dives can help treat tired feet in a relaxing foot bath after a long day on your feet.
The stimulating aroma can help give you a mental boost when you are lacking the pep you need. The uplifting scent can help revitalize the senses and freshen the space you are in. It is also another favorite essential oil to use in household cleaners to give an extra boost to your cleaning regimen and leaves your house smelling wonderfully fresh. Eucalyptus Dives can help even and tone the skin, especially for those prone to blemishes.
Order and Shipping Confirmation
You will receive an email confirmation once your order has been successfully placed–it will include your order number and shipping method. Please make sure your shipping address is correct as we are unable to redirect goods once they are on route to you. Orders can take up to 2 business days to be processed and shipped. Once your order is prepared for shipment you will receive a shipping confirmation email with your tracking information. Please note that monogrammed items take up to four weeks to ship, no matter what shipment type is chosen. Please also note that in some cases, your order may arrive in multiple shipments (i.e., in the case of pre-order, backorder, and monogrammed/personalized items).
Where We Ship
We currently ship to U.S. addresses including Alaska, Hawaii and U.S. Territories. We do not ship to PO Boxes/APO/FPO addresses. We now ship to Canada, the United Kingdom, France, Germany and Italy and we are working on expanding to other countries soon. Please note, not all items can ship to all countries. Non-US shipping eligibility is indicated on the item detail page. Thank you so much for your patience as we expand our international presence.