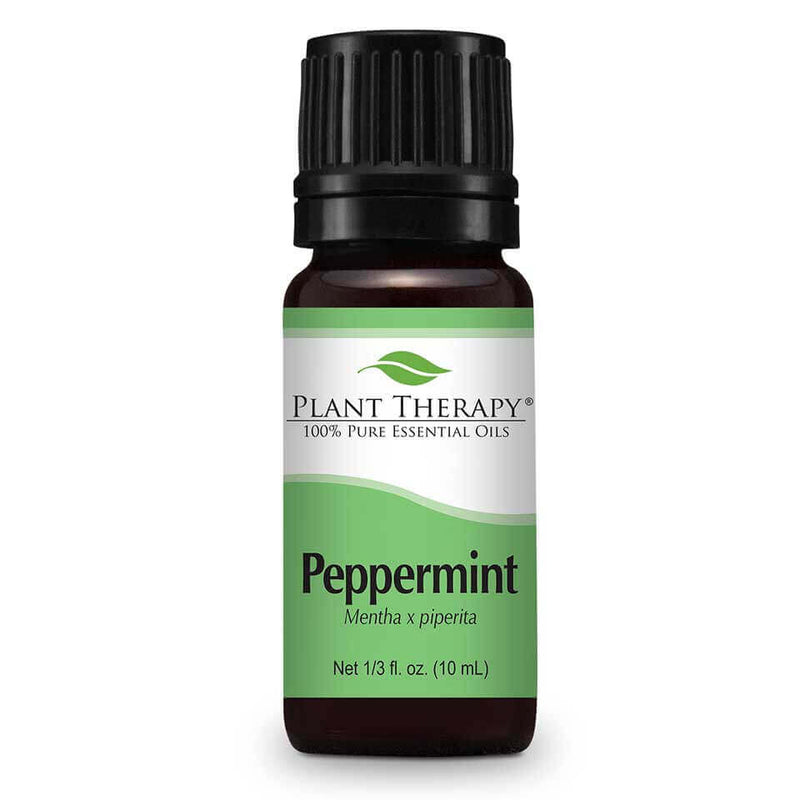 Plant Therapy, Peppermint
In stock
Plant Therapy
Tag:
body tension,
cool,
essential oils,
peppermint,
Plant Therapy,
revitalizing
Peppermint is a perennial herb that grows widely in Europe, North America, and Asia. This leafy plant grows close to the ground and produces smooth, dark green leaves with clusters of small pinkish lavender flowers.
Originating in India, Peppermint has been used for centuries for its revitalizing properties. Steam distilled from the leaves of the mint plant, P eppermint Essential Oil creates a strong aromatic scent that has a fresh, cool, grassy-minty smell. This scent is invigorating to the senses t hat promotes energy and alertness. Peppermint is a refreshing and stimulating oil that is both soothing and enlightening.
Peppermint Essential Oil has a cooling effect on the skin that is revitalizing and wonderful to the touch, due to its menthol content. With many amazing uses for this essential oil, Peppermint is a valuable addition to any oil collection.
Do not apply on or near the face of infants and children. We recommend a maximum dilution of 5% for topical applications.
Order and Shipping Confirmation
You will receive an email confirmation once your order has been successfully placed–it will include your order number and shipping method. Please make sure your shipping address is correct as we are unable to redirect goods once they are on route to you. Orders can take up to 2 business days to be processed and shipped. Once your order is prepared for shipment you will receive a shipping confirmation email with your tracking information. Please note that monogrammed items take up to four weeks to ship, no matter what shipment type is chosen. Please also note that in some cases, your order may arrive in multiple shipments (i.e., in the case of pre-order, backorder, and monogrammed/personalized items).
Where We Ship
We currently ship to U.S. addresses including Alaska, Hawaii and U.S. Territories. We do not ship to PO Boxes/APO/FPO addresses. We now ship to Canada, the United Kingdom, France, Germany and Italy and we are working on expanding to other countries soon. Please note, not all items can ship to all countries. Non-US shipping eligibility is indicated on the item detail page. Thank you so much for your patience as we expand our international presence.