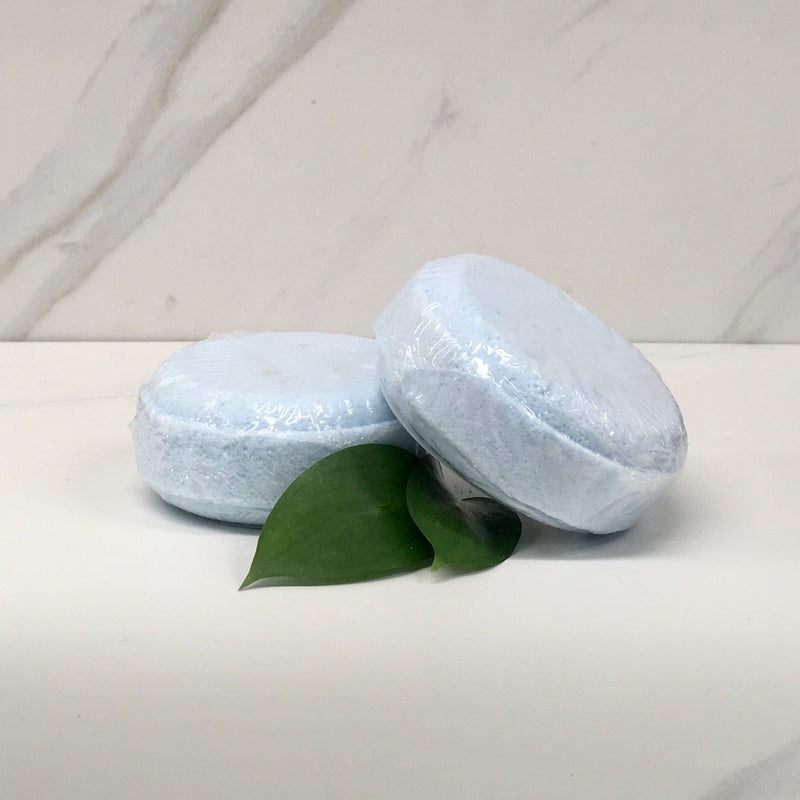 Shower Steamer
In stock
Simply Eden Bath & Body
Tag:
breathe,
breathe easy,
eucalyptus,
lavender,
menthol,
shower bombs
Not into a bath?  Try our Shower Steamer Bombs!  These are large and will last multiple showers if you just splash a bit of water on to activate and set in the corner of your shower or on the lip of your bath tub!  Do not put directly under water spray in order to use in multiple showers.  NOT for use as a bath bomb or in a bath!  These are strong and may irritate sensitive parts!  
Breathe Easy:  With a generous amount of menthol crystals, eucalyptus, camphor, & rosemary essential oils!
Relax and Restore:  This blend made with gentle, soothing scents of Lavender, Rosemary, Spearmint, and Vanilla promotes feelings of deep relaxation that will leave your mind and body restored after a long day
Sunshine Daydream: Citrus, citrus, citrus! This shower steamer is perfect to brighten and start your day with a blend of different oranges, lemon and grapefruit! 
3.5 oz.
Order and Shipping Confirmation
You will receive an email confirmation once your order has been successfully placed–it will include your order number and shipping method. Please make sure your shipping address is correct as we are unable to redirect goods once they are on route to you. Orders can take up to 2 business days to be processed and shipped. Once your order is prepared for shipment you will receive a shipping confirmation email with your tracking information. Please note that monogrammed items take up to four weeks to ship, no matter what shipment type is chosen. Please also note that in some cases, your order may arrive in multiple shipments (i.e., in the case of pre-order, backorder, and monogrammed/personalized items).
Where We Ship
We currently ship to U.S. addresses including Alaska, Hawaii and U.S. Territories. We do not ship to PO Boxes/APO/FPO addresses. We now ship to Canada, the United Kingdom, France, Germany and Italy and we are working on expanding to other countries soon. Please note, not all items can ship to all countries. Non-US shipping eligibility is indicated on the item detail page. Thank you so much for your patience as we expand our international presence.